I am super excited to be hosting a summer readathon with Jen @ YA Romantics and here at The Bookshelves! It's all about tackling all those hot reads in your TBR Pile this summer and have fun :) You can read as much as you can and we have some great challenges the whole week too. Get ready for the fun!
Follow me and Jen on Twitter to get updates on challenges and see our reading progress also. You can post up your updates on Facebook, Twitter, Goodreads, or blog - make sure it's public so we can all see how you're tackling your TBR pile. We also know you have a life and you may not be able to do all challenges, just have fun!
Use #HotSummerReads2013 to show us your TBR Pile and reading progress :)
Follow @JenRyland
Sign Up Here + For More Info!
Schedule for Challenges:
Saturday: TBA
Today's Day 4 of the readathon and my reading progress so far:
-Finished Elegy by Amanda Hocking (This one was by far the best Watersong book! Review up tomorrow)
-Page 28 of This Book Is Not Good for You
Today's Challenge is Hosted by Dana @ Danasquare
Either in a blogpost,tweet, or comment (list) show me your favorite books that feature paranormal creatures!

-Vampires *
-Mermaids *
-Werewolves
-Dragons
-Pixies *
-Fairies
-Demons
-Fallen Angels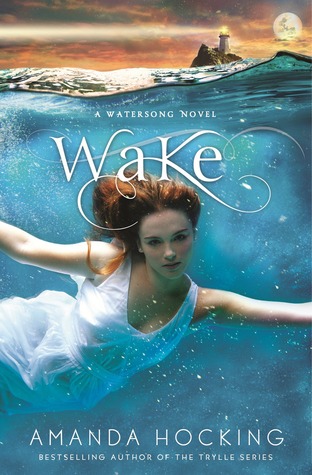 So far those are the titles I could think of that I actually read :)
Be sure to stop by Dana's challenge HERE and win some great books!