Date Released:
April 3rd 2012
Publisher: Houghton Mifflin Harcourt
Date Read: May 29,2012
Source: Won from Mikayla over @ Kismet Kayla
Goodreads Synopsis:
Why be the sheep, when you can be the wolf?

Seventeen-year-old Ismae escapes from the brutality of an arranged marriage into the sanctuary of the convent of St. Mortain, where the sisters still serve the gods of old. Here she learns that the god of Death Himself has blessed her with dangerous gifts—and a violent destiny. If she chooses to stay at the convent, she will be trained as an assassin and serve as a handmaiden to Death. To claim her new life, she must destroy the lives of others.

Ismae's most important assignment takes her straight into the high court of Brittany—where she finds herself woefully under prepared—not only for the deadly games of intrigue and treason, but for the impossible choices she must make. For how can she deliver Death's vengeance upon a target who, against her will, has stolen her heart?
Tagline: "Why be the sheep when you can be the wolf?"
I was completely hooked on Grave Mercy just my reading the great tagline! I mean who would want to be the whimpy sheep while you can be a wolf? I would totally be one! :D Just like a awesome tagline, Grave Mercy will hooked you on its action, fiesty heroine, and unexpected romance! Just WOW!
Ismae escaped the bruilty of an abusive, arranged marriage only to have a destiny as an assasin to do the bidding of Death Himself. She is sent to the Convennt to learn the ropes of seducution and killing to be ready for her and maybe even ger heart. Ismae know she is sired by Death Himself and she can't disappoint no matter what her heart wants. She is taken to the high courts of Britany where she is to protect Anna of Brittany from France and to see how things go in the royal courts. Ismae finds herself drawn closer to the Baron and half-brother of Anna, Gavriel Duval. As the clocks ticks, she is emeshed in a web of secrets, lies, and betrayls.
"... while I am Death's daughter and walk in His dark shadow, surely the darkness can give way to light sometimes."

Grave Mercy was one of my anticpated books of 2012 and it did deliver despite some slow parts and me trying to remember who was who throughout the whole book. :P I loved the characters, the plot, the action was STUNNING, and the romance just made it a little better! :)
Ismae was by far this year one of the best heronie I read! How cool is an girl that can kill a man with posion, seduction, and daggers? Amazing! Plus if she sees a marque, a sign from Death that she must kill that person she totally does it with hesitation. Also, Duval was great with Ismae. There romance was totally unexpected. It wasn't really a focus on the book but Robin LaFevers still kept so enchanted by it. In my opinion, she did a amazing job in the romance! *claps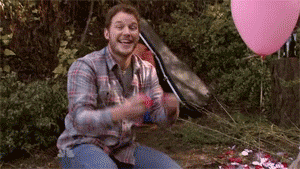 I loved how the Covenat worked! You have Ismae's sisters that specify in a type of killing. You have the abbess the head of the Convent and the other sisters that train Ismae to do all sorts of killing and death. Who wouldn't want to do that? *drops hand down* If I had to say something bad was that at times there was little backround and slow parts, but once you pass that you'll love this book! *nods* Which would give it 4 stars.
Grave Mercy was a fresh take on historical fiction with sharp characters and unexpected romance. I was totally engrossed in the story even the romance! The action scenes were AMAZING and brilliant. Ooh Robin LaFevers, I so want the next book coming in 2013, Dark Truimph with Sybella as the main character since I liked her a lot despite the fact we never seen her a lot. O_O
"Whenever you are ready, or if you never are, my heart is yours...."