Gates of Paradise by Melissa De La Cruz
Date Released:

January 15th 2013


Publisher: Hyperion
Pages:

355 pages


Format: Hardcover
Source: For Review from Hyperion
Rating: Amazing!
Series: Blue Bloods #7
Goodreads Synopsis:
Schuyler Van Alen is running out of time. The Dark Prince of Hell is storming the Gates of Paradise, intent on winning the heavenly throne for good. This time he has his greatest angels by his side, Abbadon and Azrael—Jack and Mimi Force, as they are known in the Coven.
Or so he thinks. Even as Lucifer assigns Jack and Mimi the tasks of killing their true loves, the Force twins secretly vow to defeat the Dark Prince once and for all. But how far will Mimi and Jack go to conceal their real loyalties?
Meanwhile, former vampire Bliss Llewellyn has joined forces with Lawson, the greatest wolf of the underworld, to free his people from their imprisonment in Hell. As they struggle against impossible odds, an ancient message, woven into the very fabric of time, reveals just how much depends on the success of their mission.
Lucifer seeks the key to the Gate of Promise, and when Schuyler is taken captive and delivered straight to Hell, she must make an unthinkable choice—the same one the archangel Michael was forced to make during the Crisis in Rome. Will Schuyler find the strength to do what he could not?
The epic, heartbreaking Blue Bloods series comes to a close with this final novel about staggering courage, unbearable sacrifice, and the immortality of true love.
My Review:
One Word: Epicness! Gates of Paradise was one of the most amazing reads I read this year and there was so much at stake! It was heart pounding riveting, and completely captivating! Everything about it was perfect and I devoured it in one day! Mel proves herself yet again her her Blue Bloods finale!
Gates of Paradise picks up really quickly. Schuyler Bliss, Kingsley, Mimi, and Jack are all running out of time. The Dark Prince, Lucifer is rising and he seeks the Gate of Paradise. Schuyler in hiding with Oliver, while Jack and Mimi are both swearing their allegiance back to Lucifer. Bliss is busy with the wolves finding out how to free their own from Hell and everyone is always doing something big. The plot was so freaking good! There wasn't a single time where I wanted to drop the book because it was slow, but no Gates of Paradise didn't have it at all! The character were so amazing to see them grow ever since the first book! Everything was at stake, especially for Schuyler and everyone else. I'll definitely wont' forget them that's for sure. :)
"Because love was not the answer to every question. Because real love meant sacrifice. Sometimes love means letting go."
Gates of Paradise has so much secrets going on the book! Every page held something new and fresh and the same secrets Mel hid throughout the plot was wickedly amazing! We find so much more about Schuyler's past, Bliss true self, and how far immortal love takes you. In all her books, she always gives her characters a voice, and no doubt Gates of Paradise did too. All the characters were fighting for something big I was hooked on her world every since and I can't wait to see what she brings next.
The ending, the battle, and epilogue was so freaking awesomesauce!!
But the killing and intensity!
But Mel always kills us with a bittersweet ending!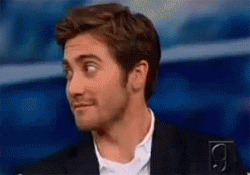 Overall, Gates of Paradise was of my favorite reads of the year! It was an amazing finale to the series and I loved every single thing about it! There's so much at stake you literally have to read it all in one day! Pick this up if you read her books or the series!