Insurgent by Veronica Roth
Date Released:
May 1st 2012
Publisher: HarperTeen
Date Read: May 3,2012
Format: Hardcover
Source: Barnes and Noble
Goodreads Synopsis:
One choice can transform you—or it can destroy you. But every choice has consequences, and as unrest surges in the factions all around her, Tris Prior must continue trying to save those she loves—and herself—while grappling with haunting questions of grief and forgiveness, identity and loyalty, politics and love.

Tris's initiation day should have been marked by celebration and victory with her chosen faction; instead, the day ended with unspeakable horrors. War now looms as conflict between the factions and their ideologies grows. And in times of war, sides must be chosen, secrets will emerge, and choices will become even more irrevocable—and even more powerful. Transformed by her own decisions but also by haunting grief and guilt, radical new discoveries, and shifting relationships, Tris must fully embrace her Divergence, even if she does not know what she may lose by doing so.

New York Times bestselling author Veronica Roth's much-anticipated second book of the dystopian Divergent series is another intoxicating thrill ride of a story, rich with hallmark twists, heartbreaks, romance, and powerful insights about human nature.
"I love Tris the Divergent, who makes decisions apart from faction loyalty, who isn't some faction archetype. But the Tris who's trying as hard as she can to destroy herself … I can't love her."
I want to scream. But not because I'm angry, because I'm afraid he's right. My hands shake and I grab the hem of my shirt to steady them.
He touches his forehead to mine and closes his eyes. "I believe you're still in there," he says against my mouth. "Come back."
*Pre-reading* This is exactly how I was when I got it at Barnes and Noble on its release day, sometimes sequels just make your day better... *nods*
I have a message for the Divergent.I am Divergent.
This is not a negotiation.
No, it is not.
It is a warning.
I understand.


Insurgent starts right where Divergent exactly ended on. Tris, Four, Marcus, and a few others are heading toward the Amity compound, for refuge as the escape from the Dauntless compound. Everything in Tris's society has fallen. Erudite is corrupt. Dauntless is torn for the bad and good. But Tris knows that war will come and no who can be trusted as a friend or enemy.
No doubt that Insurgent was by far one of my best, top reads of 2012, it totally delivered and my high expectations where just blowed away. Insurgent has everything Divergent had but just way way better. Insurgent was full of action everywhere, twist and secrets, scorching romance between Tris and Four. Stunning and completely breathless, Insurgent was no doubt in my mind awesomsauce! :) Oh, especially the ending....be ready since so much is going on it will overwhelm you, literally.
Tris was by far the best heroine I ever met and read, loved and hated. She is kick ass like no characters Iead before, she has all the guts and fearlessness to take on so much challenges, she was so so amazing! Tris is a Divergent. She is a mix of Erudite, Dauntless, and Abnegation, and that is one of the most rarest in society. Tris knows how to be a leader but she knows when to come down to a lower level to accept defeat. I was rooting for everyone and I just wanted them to make it! Veronica Roth you are smart for making such great characters!
"Cruelty does not make a person dishonest, the same way bravery does not make a person kind."
The romance was perfect. Tris and Four's heating scenes where great. Noting too much and noting to little it was just so good! And what I liked it wasn't the focus of the book. You know the types where its all about the romance, well Insurgent wasn't like that. The scenes flowed and they were always brought together by some problem, it was real.
There was heart-ache, choices that put people in danger, betrayals, and alliances. I liked how we got to see more of the fractions. And how Tris and her friends worked together to gain forces to prevent a war. But in the middle of the book when they where in the Candor HQ it kinda dragged, that was possibly the only bad thing I would I have to say.
"Cruelty does not make a person dishonest, the same way bravery does not make a person kind."
I love how this book just left be breathless and made me feel good. Roth shows how choices can affect just about everything in your life. People can betray you even they were "good" its a fine line of honesty and decisions. The world is full of bad and evil. But its the way people decide for themselves to just make it a little better, even if it means trusting the people who's motives aren't clear.
"People, I have discovered, are layers and layers of secrets. You believe you know them, that you understand them, but their motives are always hidden from you, buried in their own hearts. You will never know them, but sometimes you decide to trust them."
"We both have war inside us. Sometimes it keeps us alive. Sometimes it threatens to destroy us."
The ending was stunning! Veronica Roth you really out did yourself, she knows how to write and she always makes an impacts.Tris during the end of the book was strong and so was the scnene with various simulations trying to corrupt Tris. Those scneces were by far the best of the best, for me. :) Tris broke Jeanie Mathews. She did the impossible and make it possible, Tris came so far and she was hearth-pounding in the end. I didn't know if she was going to do something stupid, or wrong, but she has her motives. Also, Peter in the end he surprised me. He actually helped Tris and there is defiently hope for him to be a good guy! :D
Now my post-readin status of Insurgent, prepare to be ready!
*First 100 Pages*
Tris you are good!
*The Middle*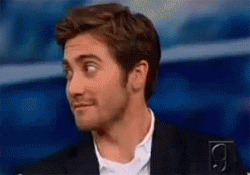 Claps for Veronica Roth, you are awesome! :)



*The Ending*



Who wouldn't have a bundle of emotions at the end?