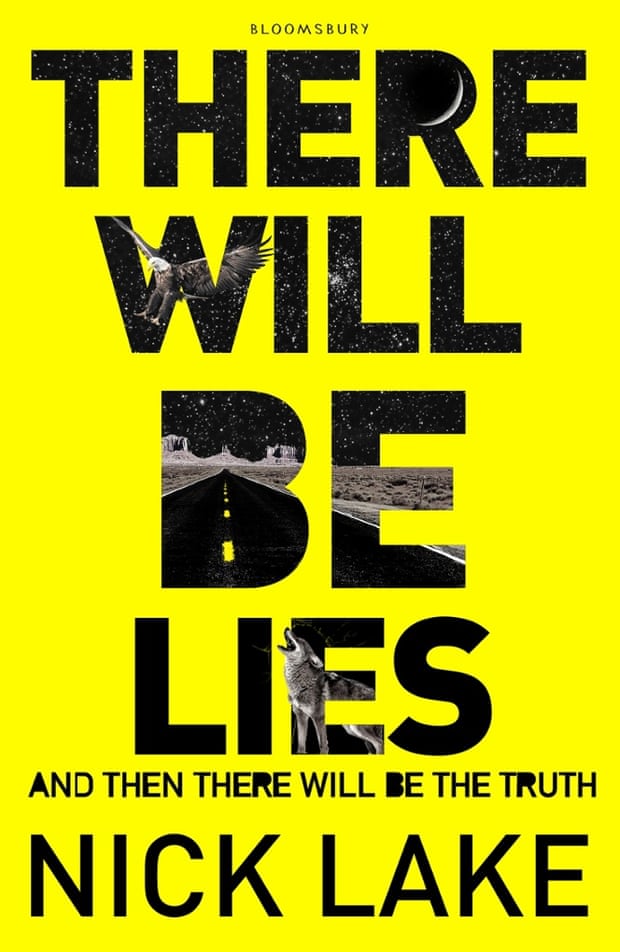 There Will Be Lies by Nick Lane
Date Released: January 6, 2015
Publisher: Bloomsbury USA Childrens
Pages: 464 pages
Format: Hardcover
Source: Library
Rating: 4 Stars!
Series: Standalone!
Goodreads Synopsis:
In four hours, Shelby Jane Cooper will be struck by a car.
Shortly after, she and her mother will leave the hospital and set out on a winding journey toward the Grand Canyon.
All Shelby knows is that they're running from dangers only her mother understands. And the further they travel, the more Shelby questions everything about her past—and her current reality. Forced to take advantage of the kindness of unsuspecting travelers, Shelby grapples with what's real, what isn't, and who she can trust . . . if anybody.
Award-winning author Nick Lake proves his skills as a master storyteller in this heart-pounding new novel. This emotionally charged thrill ride leads to a shocking ending that will have readers flipping back to the beginning.
There Will Be Lies by Nick Lake was such an explosive thriller, I loved everything about it from it's deep symbols and plot but also it's simplistic characters and smooth story line. Filled with action, suspense, and emotion,
There Will Be Lies
was effortless in Lake's suspenseful writing to his raw emotion that easily come off the page.
There Will Be Lies
begins with
Shelby Jane Cooper
who will soon be hit by a car in 4 hours. In 4 hours her life will be far off from what she imagined her life to be. Shelby was the perfect narrator and protagonist for the novel. It was actually my first novel where the protagonist was deaf and it turned out well. Shelby was so easy to relate to and she felt real and genuine. In addition, I liked how Lake used the car crash as something to set off the plot of the novel. Soon, everything comes rushing in Shelby and her mom's life, it becomes a real page turner instantly. I thought Shelby was characterized well and she grew as the book progressed.
There was SO MANY plot twists in the novel. I never even expected some of the things Lake had in store, but be warned you will be so surprised! I won't give any spoilers, but it was unexpected and done amazingly. The ending of the novel was such a great ending, while not everything is perfect, it was a realistic ending and wrapped up the novel nicely!
Overall, I definitely suggest There Will Be Lies to any reader looking for a great thriller to read this summer! While the book does alternate between Shelby's reality to her dream world, it flowed nicely. Ultimately, it was an amazing novel :)