Top Ten Tuesday is Hosted @ The Broke and The Bookish
This Week's Topic:
"Top Ten Books You Wish Were Thought In School"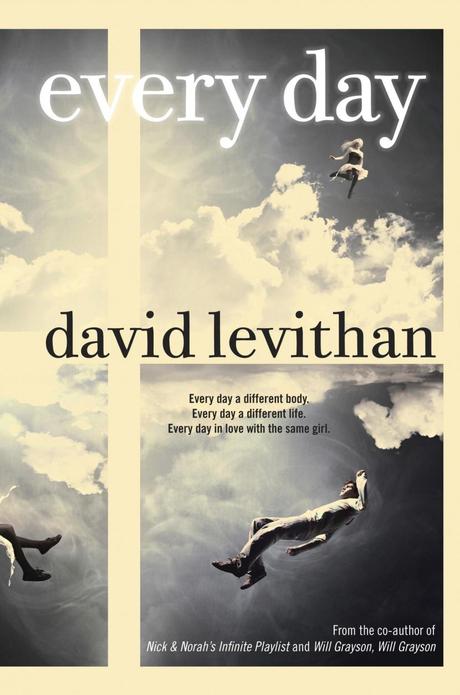 1.) Divergent by Veronica Roth - It honestly feels like this book is a classic! There is so much to learn from Divergent like bravery, courage, etc teachers should be teaching these types of books. Plus, it has a kick butt heroine and tons of action with romance. Love Divergent!
2.) Everyday by David Levithan (or any of his other books) - David Levithan is a true to honest author. He nails every contemporary perfectly, and Everyday is an example of one. If this was thought at school, people would value life so much more.
3.) The Fault In Our Stars by John Green - *Mind goes crazy* John Green is such a brilliant author for writing this book, it's wickedly smart and engrossing. If my English teacher gave me a John Green book, I'm a happy camper!\
4.) Speechless by Hannah Harrington - I think Speechless will hit home to everyone no matter what. It's about a girl using gossip to spread a juicy rumor about a series topic and vows to take an oath of silence. It was poignant and real.
5.) Grave Mercy by Robin La Fevers - If I was handed Grave Mercy to read for history, I was be mind blown. The book was amazing and so in depth, I really would like to see a more in depth history of the era the novel takes place in! :D
6.) This Is Not A Test (or any of Courtney's books) by Courtney Summers - I love Courtney Summers, and This Is Not A Test is why. I love the emotionality and realism in her writing and in the story, it's a real eye opener! P.S Dying to read her new book!
7.) Shatter Me by Tahereh Mafi - *Dances* *Cries* Dances again* If I were to read Shatter Me at school, it would be amazing! I think there a lot of things you can learn from a book if it was thought at school. Plus, there would be some Team Warner and Team Adam hype!!
8.) 13 Reasons Why by Jay Asher - 13 Reasons Why is such a must have on this list. It was one of the most ground breaking books I read a while back, and I still love it a lot. It's talks about suicide which is a series topic for teen, and I think it would really give students something to think even after.
9.) Rival by Sara Bennett Wealer - I really loved Rival and it's one of my favs of all time. Rival is of course about rivalry between two girls and I can see it being something relatable to teens in school who could read it.
10.) Any Classics - All the classics are a great book to teach at school, after all they are the classics and we still read them today. Why not throw it in? :)
Now..What's On Your Top 10?