As most of you know, my computer broke and I missed about 2-3 weeks of blogging! It had a virus and it had to be sent to the company to get fixed. So while that happened I missed lots of days to blog! :( But I did prepare post for this whole month so I hope it turns out good! :D

I read a lot that whole MIA time! The Golden Lily. This Is Not A Test. Slide. Lots and you'll see the reviews around this week since I'm just getting my normal blogging routine again. Thanks for the new follows also! It means a lot! :) Blogging I'm ready!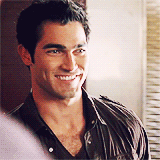 Blogging here I come!