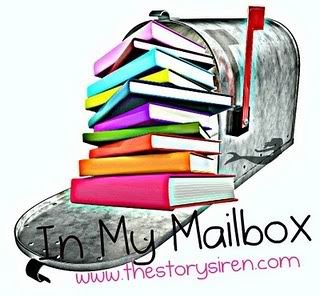 In My Mailbox is a weekly meme hosted by the Story Siren. Share what you got at the library or the bookstore!

My Mailbox: This week is the week I been waiting for! I finally recieved my Mockingjay by Suzzane Collins!!!! I super excited to read it and I hope its the best one in the trilogy!
I didn't go to the bookstore this week but I'll be planning to go on Monday, I'll probably get one or two books to read. At the Library, I got Need and Captivate by Carrie Jones~pixie books! :), Raised by Wolves by Jennifer Lynn Barnes~a werewolf book!
So yeah, today is a BIG Reading week!!!
Here are my upcomming reviews:
The Whole Touch series by Laurie Faria Stolarz
A Great and Terrible Beauty by Libba Bray
Cryer's Cross by Lisa McMann