Waiting on Wednesday is Hosted by Jill @ Breaking The Spine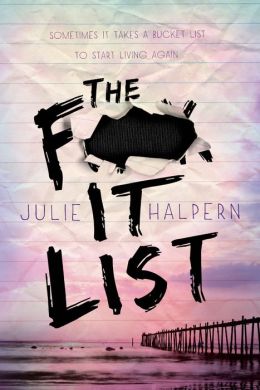 Goodreads Summary:

Alex and Becca have always been best friends. But when Becca does something nearly unforgivable at Alex's dad's funeral, Alex cuts ties with her and focuses on her grieving family.


Time passes, and Alex finally decides to forgive Becca. Then she's hit with another shocker: Becca has cancer. It also turns out Becca has a bucket list, one she doesn't know she'll be able to finish now. That's where Alex comes in, along with a mysterious and guarded boy who just may help Alex check a few items off her own bucket list.


Julie Halpern writes about illness, loss, love, and friendship with candor and compassion. Here is an unforgettable book about living fully, living authentically, and just . . . living.
Why I'm Waiting For It:
I'll have to admit, I kinda love sad YA books, I have no idea why but they either turn out amazing or a let down. The F- It List sounds really intriguing and the cover is interesting. Crossing my fingers this one is amazing!
The F- It List hits shelves March 31, 2015!
Find
The F- It List On:
Amazon | Barnes and Noble | Goodreads