Waiting on Wednesday is Hosted by Jill @ Breaking The Spine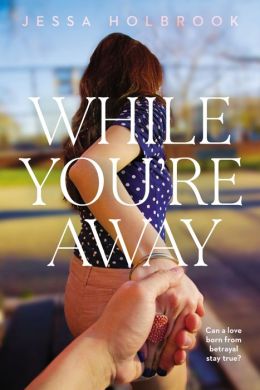 Goodreads Summary:

Once a cheater, always a cheater?

From the moment Will and Sarah first set eyes upon each other, they know that what they have is special. There's just one little problem . . . each of them already has a significant other.

After flirting with danger, it becomes clear their passion is too strong to be denied. But even if they make their relationship official, there are plenty of challenges in store. Will leaves for college at the end of the summer, while Sarah faces her senior year of high school in their small suburban town. Long-distance relationships always come with their fair share of troubles—mismatched schedules, jealousy, and temptation are only the beginning.

Can cheaters ever change?

WHILE YOU'RE AWAY is a steamy story about a love triangle, a long-distance relationship, and learning the true meaning of commitment.
Why I'm Waiting For It:
I've been looking for a great YA, realistic fiction novel and I think this one sounds amazing! Maybe cliche, but it has my expectation of being done really well. It even says its going to be a love triangle book, so it has a good honestly to it. Usually books never say it's going to be a love triangle book, but I'm expecting a lot from this! And cover is great!
While You Were Away hit shelves on May 20, 2014 from Razorbill
Find While You Were Away On:
Amazon | Barnes and Nobles | Goodreads