The Fiery Heart by Richelle Mead


Date Released: November 19, 2013
Publisher: Razorbill
Pages: 438 Pages
Format: Hardcover
Source: Bought @ Barnes and Noble
Rating: LOVED
Series: (Bloodlines #4)
Goodreads Synopsis:
Sydney Sage is an Alchemist, one of a group of humans who dabble in magic and serve to bridge the worlds of humans and vampires. They protect vampire secrets - and human lives.
In The Indigo Spell, Sydney was torn between the Alchemist way of life and what her heart and gut were telling her to do. And in one breathtaking moment that Richelle Mead fans will never forget, she made a decision that shocked even her. . . .
But the struggle isn't over for Sydney. As she navigates the aftermath of her life-changing decision, she still finds herself pulled in too many directions at once. Her sister Zoe has arrived, and while Sydney longs to grow closer to her, there's still so much she must keep secret. Working with Marcus has changed the way she views the Alchemists, and Sydney must tread a careful path as she harnesses her profound magical ability to undermine the way of life she was raised to defend. Consumed by passion and vengeance, Sydney struggles to keep her secret life under wraps as the threat of exposure — and re-education — looms larger than ever.
Pulses will race throughout this smoldering fourth installment in the New York Times bestselling Bloodlines series, where no secret is safe.
Just the idea of holding the copy of The Fiery Heart:
Just holding the book was amazing. The covers and synopsis always delivers and you already know you got a great book ahead of you. The Fiery Heart was the perfect Bloodlines novel filled with heart-racing romance, action, and stunning revelations. I was blown away and with the last book being a disappointment, The Fiery Heart went back to it's strong Bloodlines traits, I loved it. I'm telling you The Fiery Heart will not disappoint, but blow you away!
Sydney Sage is breaking every Alchemist belief she knows once she started a forbidden romance with Adrian Ivashkov. The tensions are heating especially with Zoe, Sydney's younger sister is at Amberwood, and practicing magic with history teacher, Ms.

Terwilliger.

I
have to say the plot was so wickedly done smart! It flowed and everything went so well together! Amazing plot and even an amazing romance aspect. The Fiery Heart had a lot of romantic tension between Sydney and Adrian, but every fan will love it, trust me it was all good and definitely a hook to the book.
The characters? Amazingly done and may be even better than they were in Bloodlines! There's always that thing with Sydney I love, her personality that grips you to the book. I don't know if it's the way she says things or her perspective, but it's quirky and fun. The cast of characters are really what holds the book together and this one is the best of them all! I loved it, I devoured it, I re-read it. Amazing job Richelle Mead!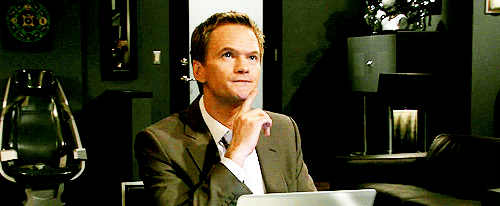 The Fiery Heart is a definite standout with the other books in the Bloodlines series. Richelle Mead blows every reader away with action and suspense, but a amazing cast of characters that go beyond your expectations. I loved The Fiery Heart and I know for a fact every fan of the series will to!
Find The Fiery Heart On: